Main Feature
from DioLink, our diocesan newsletter; scroll down to access links to recent issues.
DioLink is published every two weeks and contains all the latest diocesan news. To be added to the email list, please submit the form below.  
Recent Issues of DioLink
Diocesan News and Transitions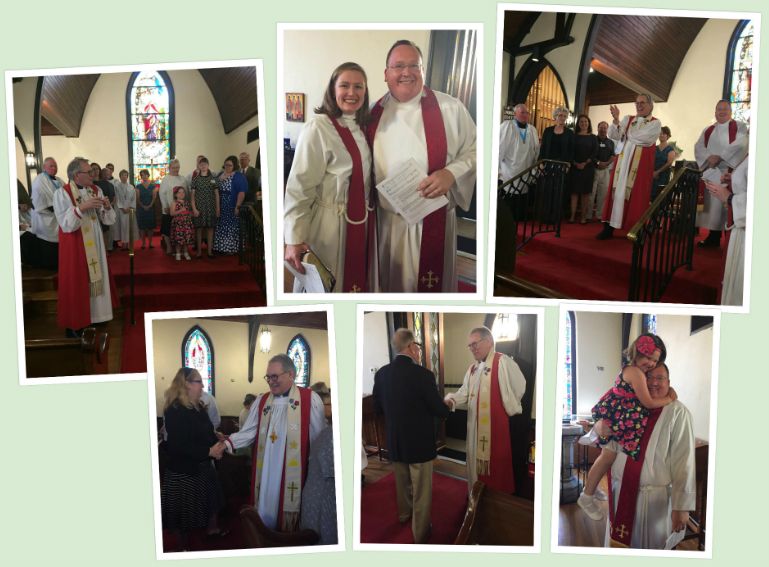 St. John's Episcopal Church in Versailles held a joyful Renewal of Ministry celebration on Sunday, September 10, 2017. Earlier this year, The Rev. Dana Lockhart began serving at St. John's as Priest-in-Charge, and this past Sunday, the congregation and Dana celebrated...
What's Happening
around the Diocese of Lexington (first ten events).
For the complete list of Events, click the "View All Events" link, then select a dropdown in the grey "View As" box at upper right to select List, Month or Day format.

To submit an event for publication, please scroll down.
To submit an event for publication both here and in DioLink, please click here. Please note that submissions must be received by Tuesday evening in order to be included in that week's DioLink. Thank you!

The Episcopal Diocese of Lexington - Mission House
203 East Fourth St, Lexington, KY 40508
Mailing Address: P.O. Box 610, Lexington, KY 40588-0610
Phone: 859-252-6527   Fax: 859-231-9077